Announcement (Aug-26):
MangaDex@​Home and other important updates.
---
Announcement (Aug-15):
Kissmanga has kissed goodbye to their servers: Refugees welcome!
Member info
| | |
| --- | --- |
| Leader: | rifkynity |
| Members: | |
| Upload restriction: | None |
| Group delay: | 1 day |
Description
cuma orang iseng yang gabut translate manga, monggo kalo ada yang mau request manga yang belum ada bahasa Indonesianya atau yang di drop, bisa komen di grup sini, kalo seru bakal di TL in

Dibutuhin banget Translator, Typesetter/Cleaner yang gabut wkwk, karna mau nambah lg tp ga ke handle, gadibayar tentunya.. chat langsung ke grup lead yaa

Jangan lupa kalo req, tag juga yak, karna gak tau soalnya ada req @
---
Mau collab? chat lead yak...
◘◘◙◙°°Project in Progress°°◙◙◘◘
►
I Want Your Underwear!
►
Saikyou no Kurokishi♂, Sentou Maid♀ ni Tenshoku shimashita
(DROP)
►
Rougo ni Sonaete Isekai de 8-manmai no Kinka wo Tamemasu (Saving 80,000 Gold Coins in the Different World for My Old Age)
►
Reijou wa Mattari wo Goshomou (Milady Just Wants to Relax)
►
Douyara Watashi no Karada wa Kanzen Muteki no You Desu ne
►
Tensei Shitara Ore ga Heroine de Aitsu ga Yuusha Datta (When I Was Reincarnated in Another World, I Was a Heroine and He Was a Hero)
►
The Savior's Book Café in Another World
►
The Galactic Navy Officer Becomes an Adventurer
►
Endo and Kobayashi's Live Commentary on the Villainess
►
Reincarnated into an Otome Game? Nah, I'm Too Busy Mastering Magic!
►
Realist Maou Niyoru Seiiki Naki Isekai
►
The Tyrannical Holy King Wants to Dote on the Cheat Girl, but Right Now She's Too Obsessed With Magic!!!
►
Isekai Wa Template Ni Michiafurete Iru@Comic
►
Attouteki Gacha Un De Isekai O Nariagaru!

new project list (belum jelas kapan diupdate):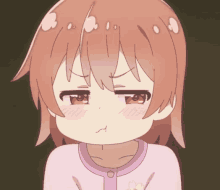 - Senken Shounen Syndrome

Showing 1 to 100 of 161 chapters